New Hampshire Topographic Survey Services
Topographic Surveying with S&H Land Services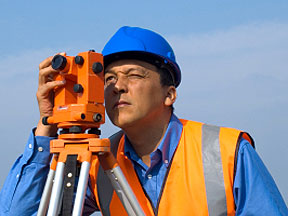 A topographic survey is performed to show the boundaries, all improvements, topography, structures, wetlands, utilities, inverts and any other man made or natural features on your property.
Using a robotic total station, we generate your existing conditions plan with a highly efficient field crew. This approach saves you time and money without sacrificing quality.
---
Topographic Survey Plans Typically Include:
Boundary Lines
Contours
Encroachments
Structures
Wetlands
Utilities
Man made and natural features
---
"What is a Topographic Survey used for?"


A good example of a topographic survey is an Existing Conditions Plan. An existing conditions survey gives you a complete picture of the physical characteristics of your property. This gives you an excellent idea of the development potential for your property.
"When do I need a topographic survey?"
Topographic surveys are used if you are - planning for new construction, are having drainage problems or are proposing to develop a piece of raw land.
---
For more information on S&H Land Services, topographic surveys in New Hampshire, and how we can help you with boundary disputes, subdividing, and everything in between — please don't hesitate to contact us.