Professional Land Surveying Services for New Hampshire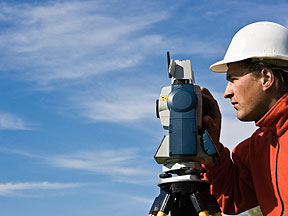 S&H Land Services performs the land surveying you need in New Hampshire. Whether it's a boundary survey, subdivision, lot line stakeout, variance plan, elevation certificate or an existing conditions plan for a large commercial development, we can help.
At S&H, we're experienced and equipped to provide every possible service necessary when you need land surveying of any kind. Not only are we experts when it comes to the tools of our trade, but we will help you understand and deal with permitting and legal issues at the state and local levels.
---
NH Professional Land Surveyors can perform the following:
ALTA /ACSM Land Title Surveys
As Built Surveys
Boundary Surveys
Certified Plot Plans
Condominium Plans
GPS Surveys
Surveys for Subdivision

Condo Conversion Plans
Construction Layouts
Floodplain Elevation Certifications
LOMA Applications to FEMA
Lot Line Stake Outs
Shoreland Permitting
Topographical Surveys
---
Better, More Efficient Surveying Services from S&H Land Services
When your need land surveying services in New Hampshire, we will use our state of the art equipment and our experience to deliver a professional cost effective product to you.
Land Surveying In New Hampshire
Land surveying in New Hampshire and the rest of New England is very unique when compared to the rest of the country. Most western States are much younger than the Colonial States and follow the public lands method of surveying that delineates most boundaries into a grid system. In New Hampshire and throughout New England, deeds date back to the King's Grant. Because of this, accurate surveying requires careful historical research — At S&H, we have the experience and resources to do it all.
---
Choose S&H for Land Survey Services in New Hampshire
With the experience and capabilities of a large land surveying firm and the approach and efficiency of a small business, you get the best of both worlds. For quoting and more information on how we can help you, please don't hesitate to contact us.