Professional Land Surveying Services NH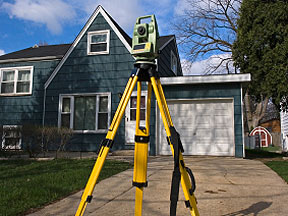 When you need any land surveying or septic system services, you want someone reliable, experienced, and affordable. S&H Land Services delivers a cost effective, timely and professionally prepared product.
We're experienced with projects of all sizes, from a residential boundary survey for a homeowner to large subdivisions and commercial projects. We do it all, and we do it in the most cost efficient and professional manner.
New Hampshire Property Surveying Company
Having previously been employed by both large and small Civil Engineering and small Land Surveying firms, we have built our company model by blending our combined 25 years of Land Surveying experience with the latest technology. To do that, we've invested in advanced robotic surveying equipment and the latest drafting software. This streamlined approach seeks to eliminate inefficiencies, reduce overhead and provide our clients with project management that is second to none.
Over the years, we've learned that our approach offers clients a better service, greater value, and a more positive experience overall.
S&H Land Services encompass both general surveying projects and septic system design services, with 25 years of experience surveying and over 500 approved septic designs. We frequently work with...
Builders and Developers
Contractors

Engineers
Environmental Groups

Homeowners
Real Estate Agents
---
Precision Land Survey Services for...
Condominium Conversion
Lot Line Disputes
Resolving Boundaries
Site Plans

Site Surveys
Subdividing
Variance Planning

As Built Surveys
Boundary Surveys
Floodplain Elevation Certificates
GPS Surveys

Land Assessment
Subdivision Plans
Topographic Surveys
And more...
---
Septic Service
Residential Septic System Designs for new construction or existing homes.
Commercial Septic System Designs
Test pits to determine soil types and the depth of the seasonal high water table
Residential and commercial Septic Systems
Reviews of all state and local regulations
---
S&H Provides the Vital Land Services You Need
Do you think a neighbor might be encroaching on your property? Do you want to know if you can subdivide your property? Or maybe you need a septic system design for a piece of land. S&H Land Services can help. For more information, please don't hesitate to contact us today.