Flood Elevation Certificates in NH & MA
Flood Plain Elevation Certification with S&H Land Services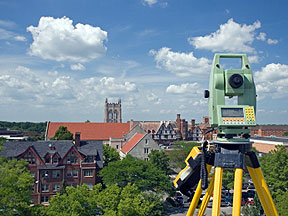 If you're buying or selling property in New Hampshire or Massachusetts, the last thing you want to learn is that the property is in a flood zone. We will use our experience to survey your property and determine whether or not it falls within a flood zone.
Using advanced GPS equipment we will determine if your property and home fall within the flood plain.
"What if my property is within the flood plain?"
Even if your property is within the flood plain, you still have options. There's a chance that not all of your property is at risk. Your home may be above the Base Flood Elevation. Through surveying, we can determine this. If there is a Base Flood Elevation in your area we can provide the surveying services necessary to complete an Elevation certificate to help you try to reduce or eliminate your insurance costs.
---
S&H Can Help You with a LOMA Application to FEMA
If your structure does fall within the flood plain, and there is no Base Flood Elevation, we may still be able to help with our in depth working knowledge of FEMA regulations to submit a Letter of Map Amendments (LOMA) application.

As part of the National Flood Insurance Program (NFIP), FEMA releases flood insurance rate maps (FIRMS) to show areas in a community that are subject to flooding risk. Due to limitations of the scale and topographic definition in FEMA's maps, sometimes property might appear inside a flood hazard area when certain topographic conditions prove otherwise.
For Example: If your property is inside a flood plain horizontally, it's possible that it is outside of the flood plain vertically. In these cases, we can survey your property and help you submit a Letter of Map Amendments (LOMA) to try and reduce or eliminate your flood insurance.
At S&H we're experts on more than just surveying. We are familiar with the many state, local, and federal regulations that make a difference for your property.
---
If you need flood plain elevation certification or would like to survey your land and submit a LOMA application, please don't hesitate to contact us at S&H Land Services.