New Hampshire Land Assessment
Free Land Assessment from S&H Land Services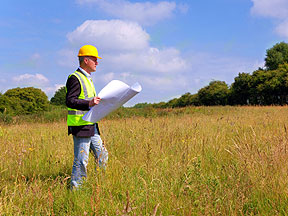 Are you wondering what you can do with your land in New Hampshire? Maybe you're thinking about subdividing your property, or perhaps you're interested in commercial development. In any of these cases, you need a professional to assess the development potential of your property, and S&H Land Services can help by providing a free assessment of your property.
We will advise you on any issues we see that you may prohibit you from developing your land. We will also explain State and local regulations that will impact your project. We can educate you on the applications you'll be required to submit, hurdles you'll likely encounter, and what it may cost to develop or subdivide your land.
---
As part of a free land assessment S&H Land Services will…
Site Walk the Property
Perform Research
Review Local and State Regulations
Explain the Development Process to You
And more…

We're interested in giving you the complete picture when it comes to what you can do with your land. If we think that your land can be subdivided or developed, we'll tell you under what conditions. If we don't think that you can develop or subdivide your land, you can be sure that we'll tell you why.
What we won't do is waste your time. So when you need a land assessment, you can be sure that we'll tell you precisely what we think and how you can move forward with any plans to subdivide or develop your land.
---
For more information, please don't hesitate to contact S&H Land Services.